Our Products & Services
Make your data work for you.
Automated data capture & document management made simple!

Import via email integration, file drag and drop, network monitor or our dedicated scan app

Web-based user experience deployed on premise or as a cloud solution

Supported file types: PDF, TIF, JPG, GIF, Word & Excel

Data rich extraction guarantees 100% data accuracy

Advanced AI learning of capture areas including summary and table data

Point and click, on-the-fly OCR

Workflow and approval with sign-off limits

Ability to add customer specific business rules

Document retrieval

Configurable dashboard overview and powerful reporting suite

Native and standard exports for many of the leading ERP, Workflow, and Document Management systems
ADS Capture V8 is packed full of features and cutting-edge technology. Boasting a simple web based user interface it allows for both a quick deployment and simple user experience. The system can be deployed either on premise or hosted for you in our cloud environment.
Integrating directly into any IMAP email account, documents are automatically imported into the system. With our new extraction module, text is automatically extracted from data rich documents like PDF files, thus eliminating OCR errors and guaranteeing 100% data accuracy.
Template training is a thing of the past with our AI technology allowing the system to learn from one click of the mouse for both summary and table data, automatically revalidating documents waiting to be processed.
Our pre-configured business rules allow for a wide variety of lookups, validations and seamless integrations into a wide range of ERP and document management systems.
Documents requiring approval can now be sent to an approver at a touch of a button, keeping everything in one system and visible to all.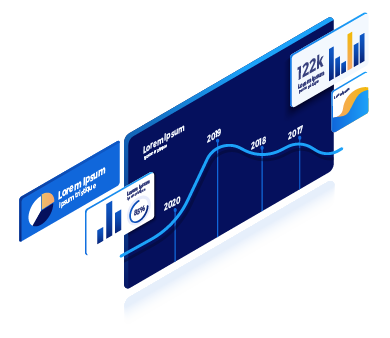 Automate the accounts payable process by making invoice review and approvals fast and easy. Lower costs, save time, and eliminate errors in the accounts payable process.
ADS Capture for accounts payable significantly reduces your time spent processing AP invoices. ADS Capture automatically extracts, verifies and matches invoices from paper, email, and fax to your data, checking for duplicates and accounting errors through cloud-based or on-premise software. Errors can be quickly identified and remedied. The system can also hold invoices, automatically releasing them for processing once the goods have been received.
General ledger (GL) codes can help you organize expenses and track spending, but the coding process is time consuming for many businesses. Our GL coding software helps automate this process, eliminating errors and saving you time and money.
Trouble managing invoices with different foreign currencies? Our systems process these invoices by recognizing the supplier's currency and automatically validating the invoice against Purchase Order (PO) and Goods Received Note (GRN) information. Our software matches to the line level, not just the summary total, giving you a more comprehensive understanding of your finances. Invoices can be reviewed, routed, and approved from anywhere, either on the web or on premise.
Our team works with you to create appropriate business rules to automate your accounts payable workflows. All of our ADS Capture AP solutions integrate seamlessly into your Enterprise Resource Planning (ERP) and Accounting Systems including Syspro, Brightpearl, Quickbooks, Intuit Account, CTuit and more. Integrated workflows move the AP documents (invoices, POs, and GRNs) through your organization for review and approval in your Document Management Systems including DocuWare and others.
Restaurant Accounts Payable (Clarifiable)
Are you looking to spend less time processing invoices and more time working on the things you love about your business? Clarifiable, our accounts payable platform for restaurants, puts the restaurateur in control. Our online solution manages all invoices into one central repository, then processes and reviews the invoices you receive from vendors and analyzes them to provide you with historical insights into your purchases. As prices change on the items you purchase, you will be notified so you can make real-time adjustments and save money on operating costs.
Our software also provides automated General Ledger (GL) coding to automatically scan and classify invoices to organize expenses and track spending while saving time and money.
Clarifiable integrates seamlessly into the Enterprise Resource Planning (ERP), Accounting Systems, and Inventory Systems your business already has in place, so you can get back to the work you love.
Is your business spending valuable time manually inputting data into outdated systems? Manual data entry is time consuming, and can leave room for costly errors. When documents need to be processed quickly and accurately, it's best to rely on an automated process
Document Data Capture (ADS Capture)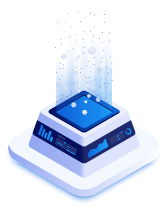 In addition to our accounts payable solutions, we have solutions to reduce operating overhead costs and provide an accurate and expedited approach for accounts receivable, healthcare claims, purchase orders, and many other data entry and data capture processes. We integrate seamlessly into the systems you already have in place, and reduce time spent on data entry. As your business scales, our data management solutions scale with you.
If your business has data that needs to be processed more efficiently, then we have a solution for you! Our team of experts have built creative solutions for a variety of industries including distributors, wholesalers, retailers (online and brick and mortar), pharmaceuticals, nutrition and many others. Contact us to learn more.
The miss of a simple keystroke while entering data could prove costly to a healthcare payer. In an ever-changing industry, using our ADS Capture™ automated platform means more accurate data capture, a reduction in operating and administrative costs and increased productivity. ADS will help you standardize your operation's healthcare claims processing workflow by automatically capturing claim data across a variety of federal and state forms.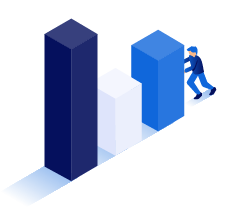 Business Process Outsourcing
As a partner in Business Process Outsourcing (BPO), ADS augments back office operations for our clients. However, we provide much more than just BPO services. We are your partners in scale. We take the heavy burden of these tasks to allow you to focus on your core business.
Electronic Data Interchange (EDI)
Deliver data to and from your business with ease. Share information with customers, vendors and trading partners without the upfront cost of expensive translation software and full-time programmers. Our safe and secure EDI services allow you to reduce data entry costs, eliminate paper and delivery costs, shrink delivery time, improve business relationships and enhance accuracy and productivity.
Whether you operate a small start-up or large corporation, our online data entry services will meet your objectives for accuracy, timing and cost-efficiency. Our services can be scaled and priced to meet your volume requirements.
Solutions for Insurance Trackers
Managing resource requirements for processing insurance documents can be a major challenge. Other data entry companies may not understand the unique business and compliance issues that insurance trackers face. With over 30 years of experience in the insurance tracking field, we provide valuable insight and best-in-class technology. Our solutions enable your company to have better overall results by increasing your customer service capabilities, saving time, reducing cost per loan and increasing profitability. At ADS, our team of professionals have both the technical expertise and tracking experience to back it up.
We provide electronic data interchange (EDI) services, data entry, document management and processing, and software development to save you time and allow you to focus on your customers. We can also provide your lenders with a portal to check insurance status, view reports, report claims, and choose which policies to fund. The portal can also allow borrowers to check information online, freeing up customer service representatives.
You have a vision for your business, and we want to help make it happen. At ADS, we can organize your data to build a strategic plan to increase revenue growth. We will  optimize your business processes to efficiently achieve your core business goals.
Process Automation Consulting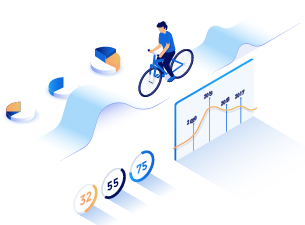 Do you want to increase efficiency through automation? Are you unsure where to begin? With our Process Automation Consulting services, we can assess your current document workflow and learn about your business objectives and challenges. We then work with you to redesign your workflow to automate key business processes and integrate paper and electronic records to help you reach your goals.
Business Analysis and Design
If your business has outgrown its processes and systems, we can help. Outdated processes can hold your business back from growing and changing. We can analyze your current processes and design new workflows and systems that leverage scalable technology to increase your efficiency and help your business become more competitive.
Get the most out of each project your business tackles with professional project design services. ADS can guide you through the process of planning, organizing and coordinating resources to achieve your project goals.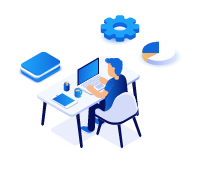 Do you have a business pain point that could benefit from a software solution? ADS provides end-to-end service, designing and developing software and integrating it into your existing systems. Our tools will work together with the back-end processes you already have in place, allowing you to improve efficiency and productivity.
Application Development & Integration
Digital applications that integrate and automate systems and processes are the future of business. ADS leverages technology to create and deploy customizable, convenient applications that support and empower your team, increase efficiency and improve customer service. Our applications integrate seamlessly into the systems your business already uses, streamlining your processes.
Our software solutions can help you exchange, translate and validate data and documents to keep your business running and allow you to achieve your goals. hold your business back from growing and changing. We can analyze your current processes and design new workflows and systems that leverage scalable technology to increase your efficiency and help your business become more competitive.
We understand and appreciate that companies are different and require a unique solution.